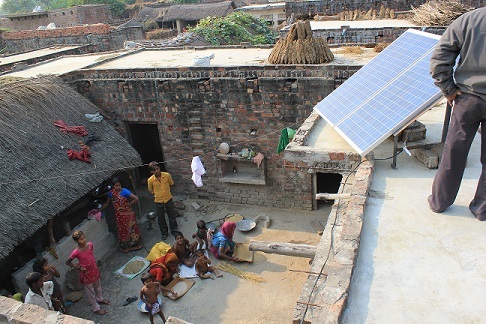 When it comes to demanding policies and investments that benefit our industry we have been silent – that needs to change.
As any industry grows and matures it is forced to lobby for its interests. Nothing comes easily in this world after all, and as an industry we have failed to collectively lobby, especially when it comes to potentially catalytic financing from multilateral banks. It's time to change.
Historically, development banks have acted like conservative private equity players instead of catalytic funding agents dedicated to solving poverty in terms of supporting distributed energy solutions. It's so bad that the Sierra Club gave each and every top development bank an "F" grade when it came to judging their investments in energy access. Across the board, percent of capital budgeted to distributed energy solutions that include micro-grids, retail solar and bio-mass was minuscule or non-existent over a three year period from 2011-2013.
"When it comes to investing in this rapidly growing space big multi laterals like the World Bank are missing in action," says Justin Guay Associate Director of the Sierra Club's International Climate Program. "But of course they've got these companies efforts plastered all over their marketing materials. It's time they put their money where their marketing is."
Instead of injecting capital in high growth beyond the grid companies, development banks have deferred to philanthropy and private equity to de-risk models while they wait and watch. This approach is most glaring in the World Bank Group's co-venture with IFC for Lighting Global programs (Africa, Asia etc). While Lighting Africa is overall a decent program, I cannot help but point out that it is funded by donors and not the WBG's core budget. In addition, IFC insists that participating beyond the grid members pay steep fee's to benefit from the programming. I call into quest爱上海